Extended Job Icon
Shape

Description
This icon provides special function to the execution flow.
Make the execution flow to sleep or wait until a specified time reached.
Or check the day of the week.
Or even use zabbix sender to send some messages to Zabbix.
Setting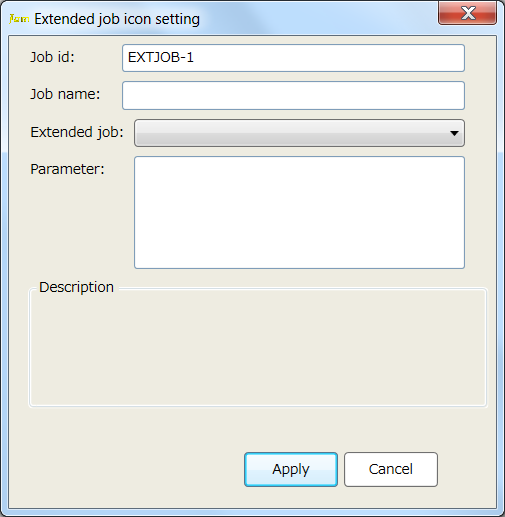 Details
You can provide id and name.
Extended job : Select the type which you want.
Parameter : Provide parameter according to the selected type.