Jobnet Icon
Shape

Description
You can create a nested jobnet by drag-drop existing jobnet.
This is very helpful if you want to design a large and complex jobnet yet easily manageable one.
You can creat small jobnets which can be later combined into a nested large jobnet.
Setting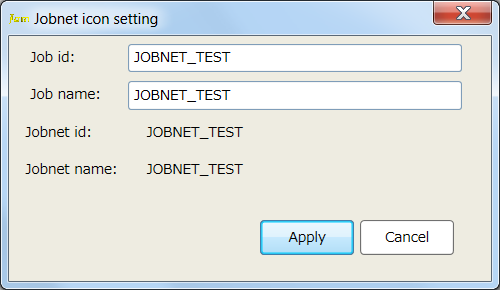 Details
You can provide id and name.